In addition to performing at bars and pubs throughout Metro Atlanta, The Geeks are available for weddings, private parties, corporate events and festivals. From small weddings to large corporate events, The Geeks will deliver a fun, energetic entertainment experience to you and your guests. Additionally, we will cater to your specific needs so that your party or event is a success regardless of venue, location, theme or occasion.
Ready to book The Geeks? Submit your request for a quote on our Contact page. Need more info? Read on!
---
WEDDINGS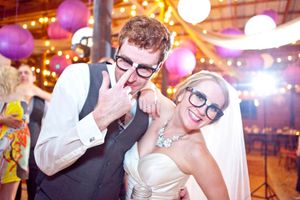 Hire The Geeks to play at your wedding! Whether it's indoor or outdoor, big or small, formal or casual, a wedding is quite possibly the most special and most complicated event you can ever plan, and the choice for entertainment can either make or break your day. Not only will The Geeks provide the most fun and exciting entertainment experience for you and your guests, but we will also work with you and your wedding planner every step of the way to ensure your special day is as special as it can be! We will also gladly take on the emcee duties and make any announcements at your event if needed. 
---
PRIVATE PARTIES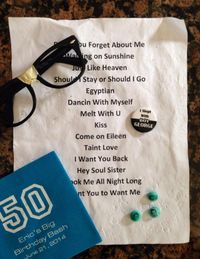 Make your next party a memorable one and invite The Geeks to perform. We can bring excitement to just about any party for any occasion: birthday, graduation, anniversary, holiday or just because you feel like throwin' one! Anywhere from your backyard to the local concert hall, just tell us the time and place and we'll take care of the rest! 
---
CORPORATE/SPECIAL EVENTS
Within a year of inception, The Geeks quickly became a heavily sought after band to provide entertainment at various conferences, events and festivals. We've since had the pleasure of working with a number of companies and organizations throughout the Southeast, more than once in some cases. Because we all either work for large corporations or own our own business, The Geeks understand the logistics and planning required for these types of events. We'll work very closely with your company or organization and do our part to make sure your event goes off without a hitch. And when it's time, The Geeks will put on a show for your guests or clients that will have them singing, dancing and jumpin around in no time!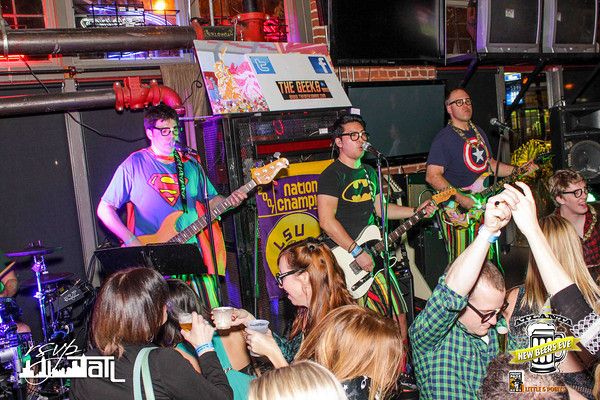 ---
FREQUENTLY ASKED QUESTIONS
If you're thinking about hiring The Geeks for your next event, here are some questions that you may have and answers that we hope will help!
How Much Will It Cost? Our fee depends on variables like date, location, size of the venue, and required services. Please contact us with the details and we'll be happy to give you an accurate quote over the phone or by email.
Do The Geeks Take Requests? Yes. We will work with you to ensure the song list for your event will be best suited for you and your guests. In addition to selecting your favorite songs from our song list, we'll do our best to add any special requests as long as there's enough advanced notice. Likewise, if there are any songs you want us to exclude (perhaps for personal reasons or for appropriateness,) please feel free to let us know.
Are You Going To Wear Those Geeky Clothes? The clothes we wear (ok, let's call them what they are: costumes!) really complete the stage show and persona of The Geeks. That being said, it's your event, your night, your party. So if you'd rather us skip the crazy costumes and opt for a more Geek Chic look, we'll do that. Or if you'd like us to be flashier or crazier (if that's even possible), we can do that too! Need us to wear something specific to match a theme? Absolutely! Just tell us what to wear, what not to wear, and we'll dress accordingly.
Do You Have Your Own Sound and Lighting Equipment? Yes. If your venue does not supply sound and lighting production, The Geeks can also provide that depending on the venue's size and number of guests. The sound system and lights we can provide are enough for most venues and events and can also be used for speeches, presentations, and background music. We can also obtain any additional equipment by contracting a third party production company if needed. The Geeks will also supply background or intermission music with playlists created for jazz standards, R&B, Disco, 80s, and current club hits that can be played before the band's performance and during the breaks. You also have the option to supply your own CDs and/or iPod for that if you prefer.
How Far Will You Travel? This one is really up to you! Although The Geeks are based in Atlanta GA, you can fly us in and simply contract a local production company to supply the equipment that we need but would be too large for air travel (like drums, amplifiers, speakers, etc.) Or if your event is within 12 hours driving distance from Atlanta, we'll pack it up and get there by ground which would help reduce your cost. Either way, we'll be sure to include the travel cost up front in our quote so you can decide what works best for you.

 
Just a few (ok, maybe more than a few) words from individuals who have hired The Geeks for their wedding or private party...
Liz & Ryan (Wedding) - Everybody Loved The Geeks!
We went out for Mexican food on Cinco de Mayo (who doesn't?), and to our surprise, there was an awesome cover band playing, not a Mariachi band. Ryan and I thoroughly enjoyed everything they played, and while we were eating, Ryan mentioned asking them if they play weddings. We had completely ruled out having a band at our wedding because we thought we wouldn't be able to afford it. In fact, we had already hired our DJ! As we left, the band was on a break, so we asked one of the guys for a card so we could contact them for our wedding. Low and behold, THE GEEKS BAND was affordable, and we booked them right away. We knew that they would be the perfect addition to our wedding, and let me say, they did not disappoint. The Geeks Band was the hit of our wedding. We've been married a few months now, and every person we've talked to that was at our wedding talks about how awesome it was, thanks in part to the band. The Geeks passed out official Geek glasses, which everyone loved wearing, and we rocked out and danced the night away. I've never seen so many people dance and sing at a wedding, and I am not just saying that. It was the best decision we made regarding our wedding. The Geeks helped make it so FUN and special and very memorable, and we are forever grateful. They are seriously the most awesome cover band, EVER!! You should book them for your wedding, or any other event. Seriously. You have no idea what you're missing out on!
Berly West (Private Party) - Pool Party!!
You guys were awesome....everyone loved the music! You took singing in the rain to a new level...luckily it cleared up and your entertainment rocked the pool party!
Erin (Wedding) - Amazing!
We couldn't have hoped to have a more perfect band play at our special event in April. The Geeks read the crowd to a tee. Jeff started with solo acoustic songs to keep an enjoyable atmosphere while people gathered to sit and eat. The energy gradually picked up until we had the Geeks in full swing, with everyone having a rockin' time. Our guests repeatedly commented on how much they enjoyed the band and the music. Also, everyone had a blast wearing their Geek glasses, and we have many pictures to prove it! The correspondence with the band for booking was incredibly easy, and their careful attention to detail was perfect. They couldn't have been more thoughtful or accommodating throughout the whole process. Thanks Geeks!
Stefanie (Birthday Party) - Party!
We asked the Geeks to play at our 40th and 50th milestone birthday party. They played a great mix of music and our crowd loved them! They really got the crowd into the celebration! Thanks to The Geeks Band for making it a night we will always remember!
Megan (Corporate Event) - Outstanding Performers!
We asked the Geeks to perform at a corporate event for us, and they were PERFECT! Extremely fun, easy and pleasant to work with, and the smiles and dance moves I observed in the crowd throughout the party were priceless. We will certainly ask the Geeks to celebrate with us again in the future!
...done that! Saw The Geeks! Here's a list of the companies or organizations that have booked The Geeks in the past and in most cases continue to book them for their special events.

River Green HOA
Experlogix, Inc.
Insideview Technolgies
Video Gaming Technologies
Better mornings ATL - CBS Atlanta
Trillium Software- Syncsort 
Silverpop systems
Atronix Engineering
Outpatient Infusion Systems
Georgia Aquarium
The GLOBE Academy-Atlanta
Roadie.com 
Rock Solid Entertainment 
Brookshire HOA
GA Tech University
YMCA of Metro Atlanta
Atlanta Beer Festivals
Red Hare Brewing 
Shirlock Foundation 
Reformation Brewing
USA Entertainment
Rock 100.5/Cumulus Radio
Flowery Branch High School
Crooked Pines Farm
City of Douglasville
Good Word Brewing  
City of Duluth
Wild Wing Cafe 
Sixes Tavern
Wing Café and Tap House - Marietta
Fado Irish Pub
Five Paces Inn
Front Page News - Midtown
Front Page News - Little Five Points
Ri Ra Irish Pub - Atlanta